Construction
Piling & Alternatives
Piling is a technique used to build deep foundations for houses and other structures. The piles are driven into the ground to support the weight of the structure. Piling is often used in areas where the ground is too soft or unstable to support a conventional foundation. SPEEDECK use a targeted approach to gathering data, studying geological maps and building of a ground model to bring value to foundations constructions projects.
Explore
Types of Piling and Alternatives
The majority of piles used with our piled raft foundations are constructed using small Sectional Flight Auger piling rigs. These produce the same type of pile as a Continuous Flight Auger rig (CFA Piling rig) but using smaller, more lightweight equipment. This piling method is fast, cost-effective and suitable for the majority of ground types encountered within our area of operations.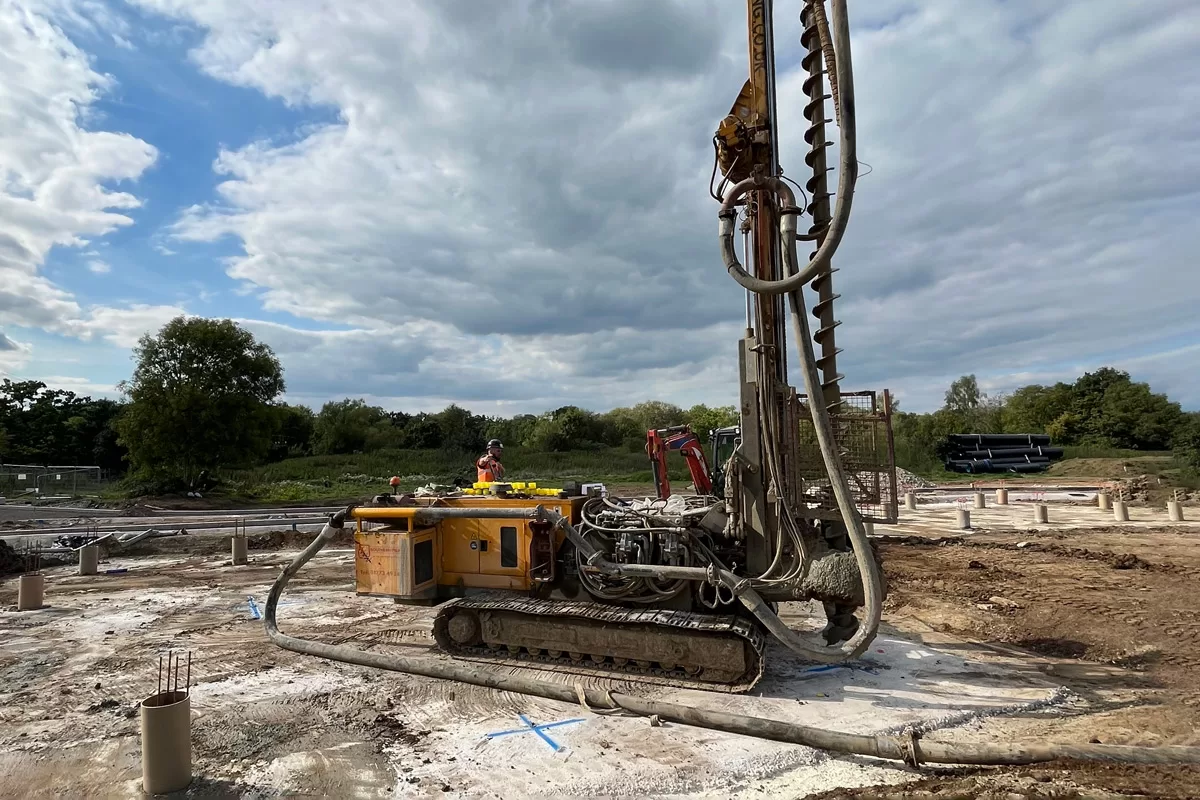 Lightweight piling rigs
Since the piling rigs we commonly use are lightweight, a piling mat and temporary haul roads are usually not required, providing a further saving over traditional piled foundations. Our Piling rigs can also move around site more easily, especially where there are changes in levels.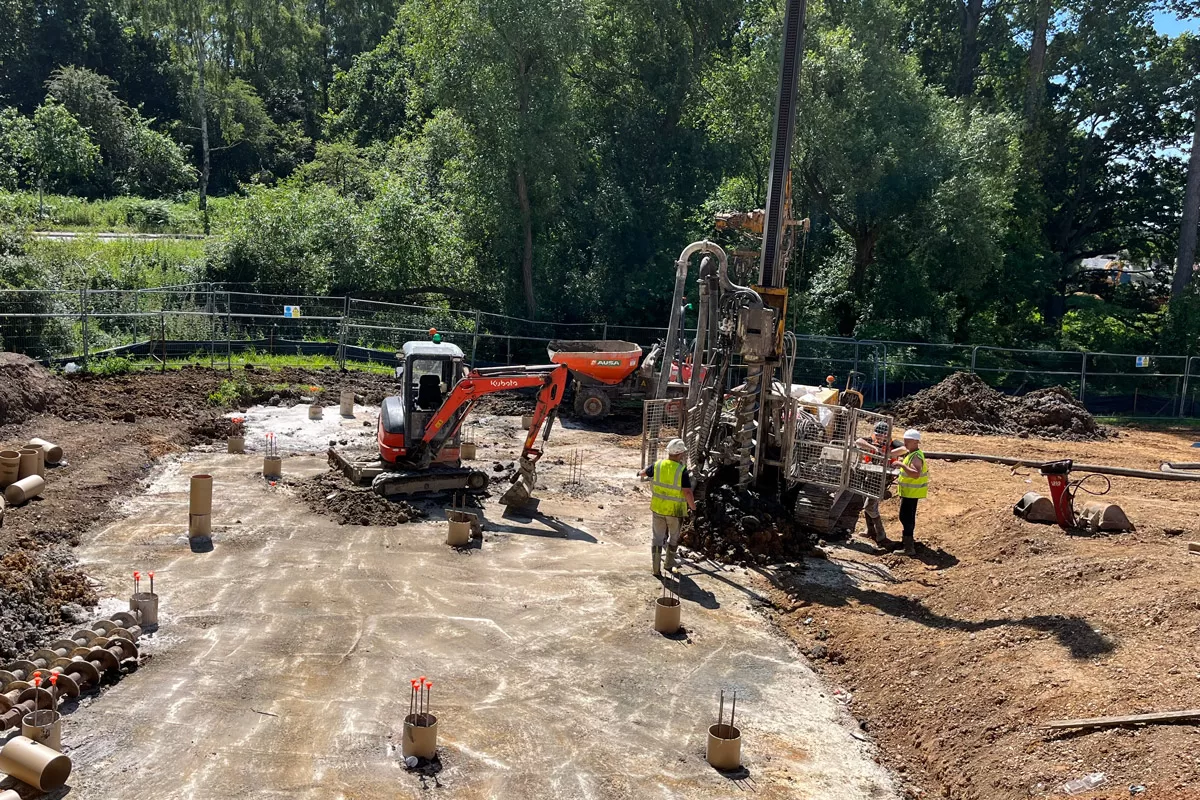 Alternative options
In some cases though, alternative piling methods may be more appropriate. For instance, in extremely soft soils, precast concrete driven piles are more practical but work just as well in our foundation solution.
Our foundations are not limited to a particular type of pile, we can work with many different types of pile, also including displacement augured and steel cased driven piles.
We will identify the optimal piling solution following a detailed review of the ground conditions and needs of the project.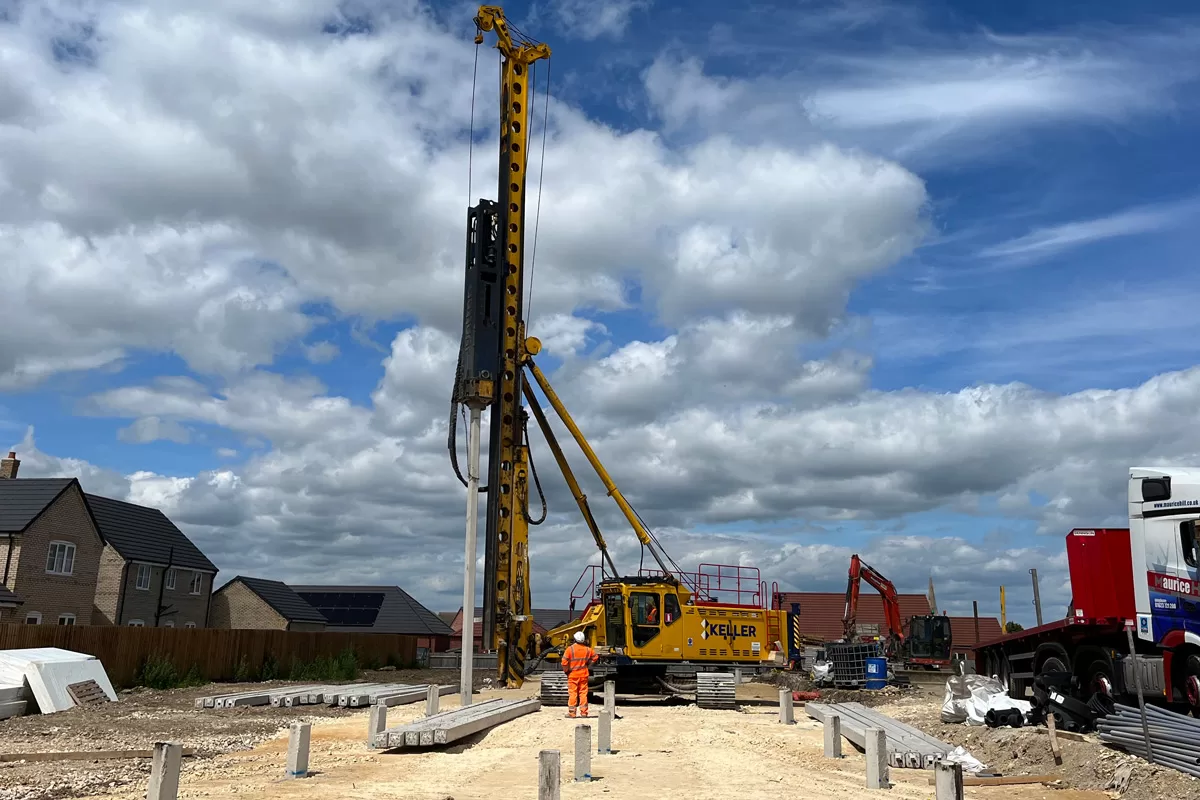 Ground Engineering Options
It can often be the case that piled foundations may only be required over part of a development, and in other areas alternative solutions could be more economical. In ground conditions where the shallow soils have sufficient bearing capacity, a ground-bearing raft without piles could be used, or could be used in combination with shallow strip footings.
Our rafts will also work with various ground improvement methods. In ground conditions where shallow ground improvement would be more cost-effective than piling, a ground-bearing raft can be built directly on the improved ground. Types of ground improvement that can be used in combination with our rafts include:
Dynamic compaction
Lime/Cement stabilisation
Soil mix columns
Vibro-stone columns
Vibro-concrete columns
Each of these approaches have particular pros and cons and are better suited to certain soil types. We are not restricted to a particular approach and we will always work to find the solution that best suits the specific project. This will include consideration of the benefits of leaving as much soil as possible in-situ against the cost of the chosen construction method.