SPEEDECK's use of reinforced concrete (RC) has many advantages for foundation schemes. It is fast and versatile to construct, and through our finite element analysis we are able produce optimal reinforcement outputs. This means that the substructure design can be perfected for each individual project or plot.
Explore
Why Reinforced Concrete
Reinforced concrete is a widely known and accepted method of construction, mainly used for its strength, versatility, and durability, whilst also being economical to resource. Our design philosophy utilises reinforced concrete due to the benefits this method of construction provides. There is hardly anything that can compare to the speed of reinforced concrete flooring construction – it is fast, efficient, and reliable.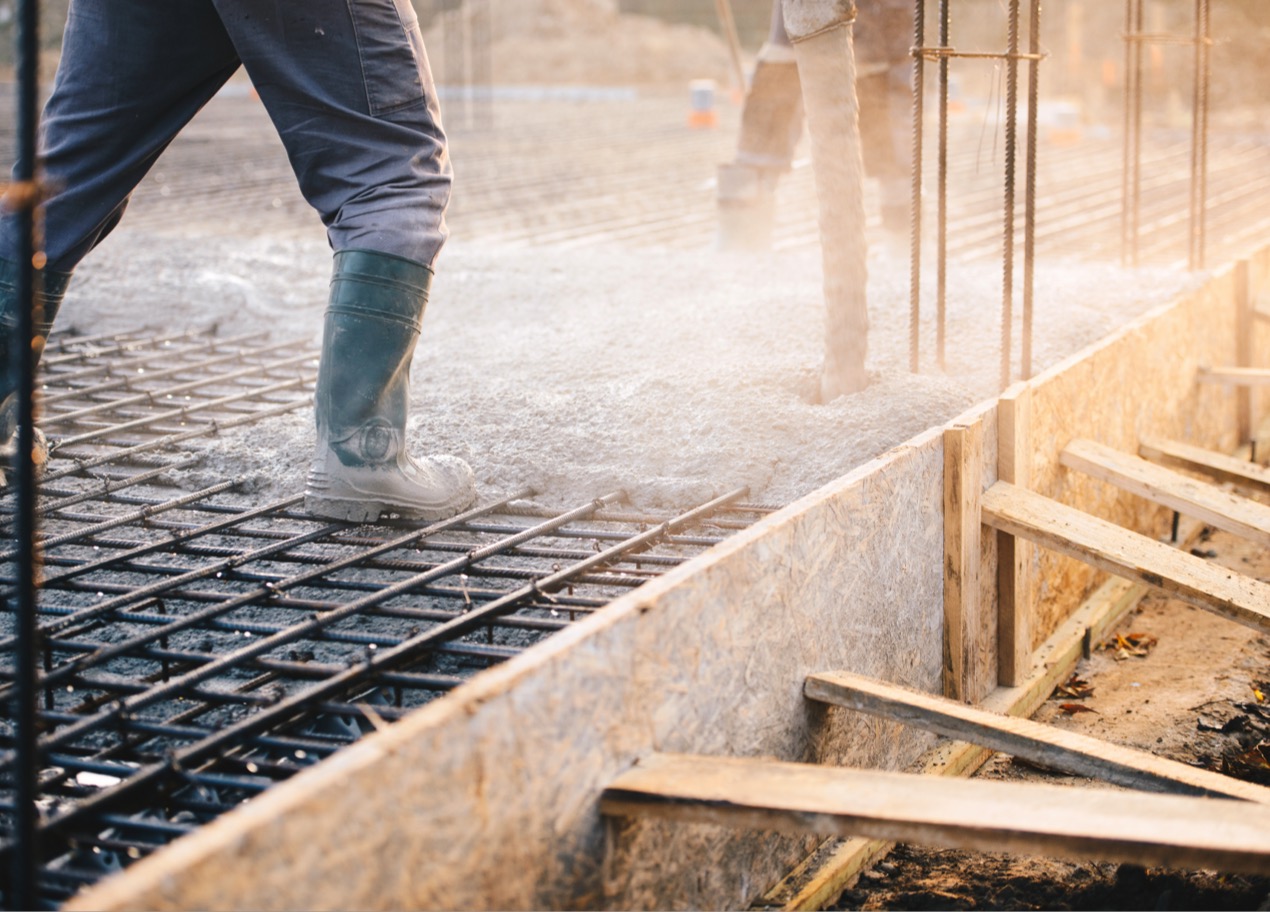 Reinforced Concrete: High Compressive and Tensile Strength
Reinforced concrete sets and hardens around steel bars, allowing it to withstand significant pressure and tension. The concrete itself provides the compressive strength, while the steel bars used for reinforcement add tensile strength.
Steel expands and contracts, depending on the temperature, just as concrete does, which means that it won't easily become damaged. This combination of strengths makes reinforced concrete a popular choice for structures and floors that need to withstand excessive pressure.
Design and Detailing of Reinforcement Concrete Structures
At SPEEDECK, our in-house team of engineers and designers produce all designs and detailing in line with current Eurocodes and British standards.
Our sub-structural services include:

Slabs

Pile caps

Ground beams

Lift pits

Single and double sided walls

Retaining wall structures